Udyam Registration (MSME Registration)
MSME registration also known as Udyam Registration recognizes certain business enterprises as micro, small and medium enterprises under MSME Act and helps them to avail various benefits and subsidies under government programs and schemes.
20000+ Happy Clients | 100+ Professionals | 300+ Partners
10000+ Businesses Incorporated
Guaranteed Filing
Within 24-Hours
5/5 Google Rating
100% Guaranteed Satisfaction Policy
Enquiry
Reach us out for assistance
Free Consultation
Get professional support in minutes for free
Documentation
Our team completes your task after detailed discussion
Work Done
You job is completed with hassle free business support.
What is MSME Registration?
MSME stands for micro, small, and medium enterprises and all the businesses or enterprise that falls under these categories are considered to be MSME. The MSME sector has emerged as a dynamic sector of the Indian economy over the last few decades. It contributes enormously to the socio-economic development of the country.
Further, it has a large share of jobs, production, and exports. The primary responsibility for the promotion and development of MSMEs is of the State Governments. However, the Government of India supplements the efforts of the State Governments through various initiatives.
Moreover, an MSME registered under the Micro, Small, and Medium Enterprises (MSME) Development Act 2006 can avail of various benefits as provided by Government and other Regulatory Bodies. It can get bank loans at a cheaper rate, tax benefits, preference in the tender stage, subsidies, and access to various schemes and incentives of the government. A business entity that has registered itself under MSME Act is entitled to avail of all these benefits.
Furthermore, MSME Registration (Udyam Registration) process is completely online but you will require a professional to fill up your application and get it approved by the department. It is a voluntary registration for the businesses but it is always suggested in order to have Government backing for the enterprises.
As a result, numerous medium and small-scale industries are stepping forward to register under Udyam Registration.
HOW IS MSME CLASSIFIED?
An enterprise shall be classified as a micro, small, or medium enterprise on the basis of the below-mentioned criteria :
Micro Enterprises
Micro Enterprises includes all Manufacturing and Service rendering Enterprises whose:
Investment in Plant and Machinery or Equipment – does not exceed Rs. 1 crore and
Annual Turnover – does not exceed 5 crores
Small Enterprises
Small Enterprises include all Manufacturing and Service rendering Enterprises whose:
Investment in Plant and Machinery or Equipment – does not exceed Rs. 10 crores and
Annual Turnover – does not exceed 50 crores
Medium Enterprises
Medium Enterprises include all Manufacturing and Service rendering Enterprises whose:
Investment in Plant and Machinery or Equipment – does not exceed Rs. 50 crore and,
Annual Turnover – does not exceed Rs. 250 crores
MSME Registration Eligibility
An Individual Person / Proprietorship Firm
Hindu Undivided Family (HUF)
Partnership Firm
Company
Trust
Society
Association of Persons / Body of Individuals
Self-help Group / NGO's
Others
MSME Registration Benefits
Easy Loan Availability

The government has introduced various initiatives for MSME Registered entities that allow them to avail of collateral-free loans from SIDBI (Small Industries Development Bank of India) and the Ministry of Micro, Small, and Medium Enterprise under the name The Credit Guarantee Trust Fund Scheme.

Subsidy on Trademark and Patent Registration

Business enterprises registered under the MSME Act are given a subsidy of 50 percent for trademark and patent registration.

Overdraft Facility

Business enterprises registered under the MSME Act can avail of the benefit of a 1% exemption on the interest rate on overdraft.

Concession on Electricity Bill

Business enterprises registered under the MSME Act can avail concession on electricity bill by making application to electricity department.

Protection against delayed payments from Buyers

A buyer is expected to make a payment for the goods/services within 15 days of the purchase from the MSME business enterprise. If the buyer delays, the payment for more than 45 days, the enterprise is eligible to charge compound interest which is 3 times the rate notified by RBI.

ISO Certification Charges Reimbursement:

Business enterprises registered under the MSME Act can claim the expenses for reimbursement that were spent on ISO certification.

Lower Rate of Interest

Business enterprises registered under the MSME Act can avail of loans at attractive interest rates. Thus, enterprises can spend a minimum amount of money on loan repayment and use the rest for business purposes.

Dispute Resolution

Business enterprises registered under the MSME Act undergoing a dispute with regard to payments may refer the dispute to the MSME Facilitation Council for Conciliation & Arbitration.

Further, MSMEs can have access to Champions Control Room which is a Single Window System to help the MSMEs in difficult situations in terms of finance, raw materials, labor, and permissions and to capture new opportunities in manufacturing and services sectors.
Minimum MSME Registration Requirements
Aadhaar Card of Applicant

Mobile Number Linked with Aadhaar of Applicant

GSTN (wherever applicable)
What Is Included In Our Udyam Registration Package?
Consultation on MSME Registration Process

Verification and Submission of Application

Temporary Reference Number after submission

MSME / Udyam Registration Certificate and Registration Number
MSME Registration Process
Collection of required documents

In the very first step, the applicant has to send us the required documents as per the checklist. We will then verify the documents and if the documents are fine, then we would be processing the application.

Submission of Application Udyam Registration Process

Once we receive all the required documents, we shall then fill up the relevant forms and apply for MSME registration on behalf of the Applicant. Once, the application has been successfully applied, you will receive a temporary reference number which has to be preserved for tracking the application.

Get the Certificate in 4-5 working days

After the MSME registration application is successfully approved by the respective authority, you shall receive a copy of the MSME/Udyam Registration Certificate within 4-5 working days, subject to the approval of government authorities.
Documents Required for Udyam/MSME Registration Process
For Individuals and Proprietorship Firm

Aadhar Card of Proprietor.
Pan Card of Proprietor.
Name of the Enterprise.
Mobile Number of Proprietor (Should be linked with Aadhaar Number)
Official Address and plant/unit address of Enterprise
Date of incorporation / Commencement of Business
Bank details of the Enterprise/Individual
The Activity of the Enterprise
Investment in plant and Machinery and turnover during last year.
Number of Employees – Male / Female / others
GSTN (optional)
Income Tax returns of Previous year (optional)

Other than Individuals and Proprietorship Firm

Certificate of Incorporation/registration / establishment
Copy of PAN card of the Organisation
Copy of PAN card of Directors / Partners / Trustee
Copy of Aadhaar Card of Directors / Partners / Trustee
Canceled Cheque bearing pre-printed name of the Organisation / Bank Certificate
Address proof of the Entity (Partnership Deed/ Rental Agreement/ Sale or Lease Deed/ Electricity bill/ Post-paid Telephone Bill)
In case the address proof is not in the name of the applicant firm, a no-objection certificate (NOC) by the firm premises owner in favor of the firm along with the address proof may be submitted.
GSTIN Number (Optional)
Mobile number and Email id of directors
Affordable pricing
Registration Arena offers various packages at different prices with flexible payment options made to best suit your budget.
Professional team
With a combined experience of 10+ years, our CA, CS and Legal experts ensure your work is done conveniently with utmost accuracy and timeliness.
Best in class customer service
We are always keen on speaking to our customers and resolving their queries. Have any doubt? Contact us without any hesitance through email, phone WhatsApp, or contact form
250000+ startups love us !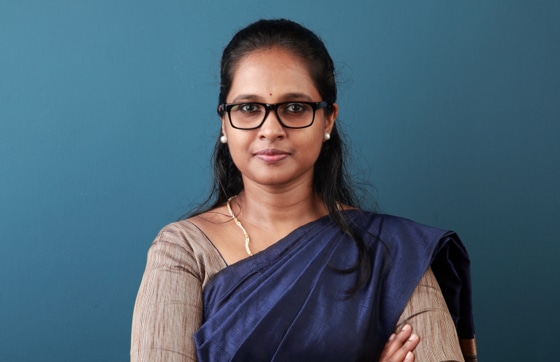 "...Masters in Company Registration and Compliance"
Masters in company registration and compliance. Highly professional & polite team. Top marks for communication, systems and processes they follow. Their working style is like a "Fire & Forget Missile". Submit the requisites to them and sit back & relax. If they say "it will be done", then "consider it already done". Getting a Support Fulcrum like Registration Arena is a Truly Amazing Experience. We highly recommend them!
Smita Shetty
Founder , Guru Shah Associates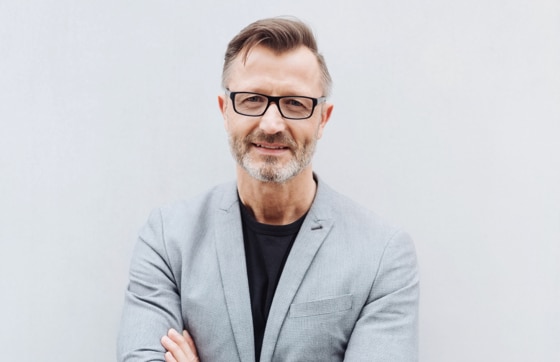 "...100 percent professional"
They supported us at every stage of setting up our company in India. They went above and beyond what would be considered necessary with helping us with warehousing and drug licensing applications. 100% professional service and I will definitely be using them for the further expansion of our business in India and beyond. I can't recommend them highly enough.
Jonathan Bryne
Managing Director , Lipsia Pharma Pvt. Ltd.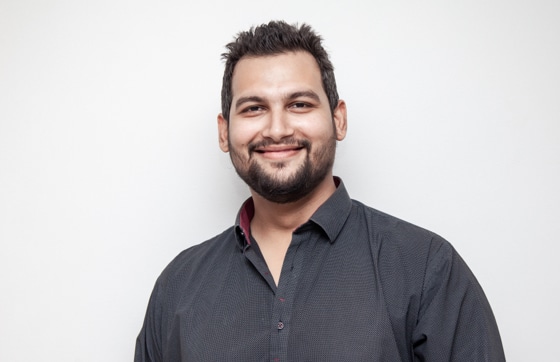 "...Truly the professionals"
One word that comes to my mind when I speak about these guys that is Professionalism. They are truly the professionals when it comes to any kind of business registrations. Extremely professional, ethical and knowledgeable service provider. I'm extremely satisfied and content with their working style. They take care of every single thing relevant to client. Close your eyes and go with Registration Arena.
Rakesh Yadav
Founder , NUVIQO AGRI BIOTECH PVT LTD
Trusted By Leading Corporates