Director KYC is the process through which the government reaffirms the number of people holding Directorial positions (DIN holders)
20000+ Happy Clients | 100+ Professionals | 300+ Partners
10000+ Businesses Incorporated
Guaranteed Filing
Within 24-Hours
5/5 Google Rating
100% Guaranteed Satisfaction Policy
Enquiry
Reach us out for assistance
Free Consultation
Get professional support in minutes for free
Documentation
Our team completes your task after detailed discussion
Work Done
You job is completed with hassle free business support.
What is DIR 3 KYC?
DIN (Director Identification Number) is an 8-digit number that is allotted to every individual who intends to become a director in a company or a designated partner of an LLP and KYC (Know your Customer) is a method for identifying and verifying the identity of the clients in a business.
As a part of updating the registry and yearly verification of the profile of directors/designated partners with the government, the Ministry of Corporate Affairs (MCA) has introduced a new E-form DIR-3 KYC to be submitted every year by all the persons who are the directors of a company or designated partners of an LLP or person holding a DIN (Director Identification Number).
The particulars and information of directors help the government to trace and verify the details such as identity, address, contact details, and other information of the director/designated partner holding DIN.
Who Needs To File Directors KYC (DIR-3-KYC)
Every individual person who holds a Director Identification Number (DIN) as of 31st March of the financial year has to file an E-Form DIR-3-KYC on or before 30th September of the next financial year.
For example, if a person is allotted DIN between 1st April 2020 to 31st March 2021, then he has to file Form DIR-3-KYC by 30th September 2021
In the case of LLP, a Designated partner is allotted Designated Partner Identification Number (DPIN) by MCA who is also equally obliged to file DIR-3-KYC every year on or before 30th September of the next financial year.
A person can also update his details including address, mobile number, email id, etc. using Form DIR-3-KYC
It is to be noted that Form DIR-3-KYC has to be filed by everyone who holds a DIN, the fact that presently he is not a Director or Designated Partner of any Company/LLP does not rescue him/her from filing DIR-3-KYC with MCA.
Advantages of Director KYC
Active status of DIN

Timely filing of Form DIR-3-KYC shall keep the status of Director's DIN as Active, otherwise, it would be deactivated by MCA. The director who has Active DIN can become director in any new company or designated partner of a new LLP at any point of time and he can also sign various forms using an Active DIN.

Timely updation of Directors details on MCA Database

On regular filling of Form DIR-3-KYC, the details and information of the director will remain updated and can also be changed in the database of the MCA.

Avoid heavy penalty

If a DIN of a Director is deactivated due to non-filing of DIR-3-KYC then it can be activated by paying a penalty of Rs. 5000 per Director. By filing the form on time, one can avoid heavy penalties.
Director KYC Minimum Requirements
Director Identification Number (DIN)

Unique Mobile Number and Email ID of Director

Permanent and Present Address of Director

Digital signature of the director
What is Included in our DIR 3 KYC Online package?
Consultation on DIR-3-KYC Process

Verification of Documents

Preparation of form DIR3-KYC and Certification by a Professional (CA/CS/CMA)

Filling of form with MCA after OTP Verification process.
Procedure to File DIR-3-KYC Online
Collection of required Information and Documents

In the first step, we shall collect the required information and documents required as per the checklist. We shall verify and confirm the documents and information provided.

Preparing the form DIR-3-KYC

Once we receive all the required information and documents, we shall then prepare and fill up the form with the required information and attach the documents as required on behalf of the Applicant.

Signing the form and OTP verification

After the form is duly filed, it shall be signed by the applicant and Practicing Professional (CA/CS/CMA) using Digital Signature Certificate (DSC) and an OTP (one-time-password) verification process on the applicant's respective mobile number and email id shall be conducted.

Submission of Form

After verification of form through OTP it shall be submitted to the Ministry of Corporate Affairs (MCA) for approval purposes and an Acknowledgement Number (SRN) shall be generated.

Get approval

An intimation of approval via e-mail shall be sent by MCA after the form DIR-3-KYC is filed.
Documents Required for Director KYC
Scanned copy of Passport (Mandatory for Foreign Citizen and Indian Citizens if holding one)

Scanned copy of Aadhaar card (Mandatory for Indian Citizens)

Proof of permanent and present address (Any One): Driving License / Election card / Passport / Aadhaar card / Ration card / Electricity bill / Telephone bill.

In case of Indian Applicant, the documents should not be older than 2 months from the date of filing of the form and in case of foreign applicant, address proof should not be older than 1 year from the date of filing of the Form.
Consequences of Not Filling Director KYC
The following are the effects of not filling the form DIR-3-KYC within the time period as specified :
The MCA shall mark the DIN of such director as "Deactivated" with the reason "non-filling of form DIR3-KYC".
Director / Designated Partner with deactivated DIN cannot incorporate a new Company or LLP in the future until the DIN is reactivated again.
Such Person cannot use his DIN for any kind of Company or LLP related compliances such as ROC Returns, Change in Directors, Auditor Appointment etc which may also result in striking off of the Company / LLP.
The Director / Designated Partner with deactivated DIN may create a negative impact during the fundraising or loan proposals of the Company/LLP.
If the person files the form DIR-3-KYC after the specified time period, then he shall be charged with a fine of Rs. 5000/ by the MCA.
Affordable pricing
Registration Arena offers various packages at different prices with flexible payment options made to best suit your budget.
Professional team
With a combined experience of 10+ years, our CA, CS and Legal experts ensure your work is done conveniently with utmost accuracy and timeliness.
Best in class customer service
We are always keen on speaking to our customers and resolving their queries. Have any doubt? Contact us without any hesitance through email, phone WhatsApp, or contact form
250000+ startups love us !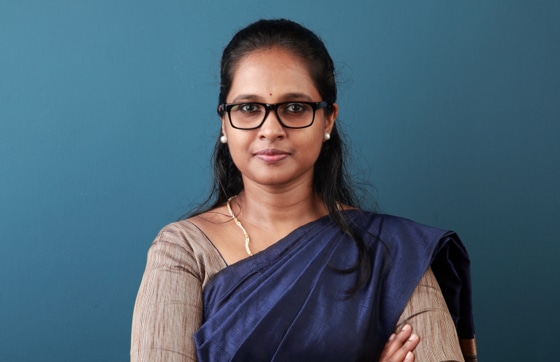 "...Masters in Company Registration and Compliance"
Masters in company registration and compliance. Highly professional & polite team. Top marks for communication, systems and processes they follow. Their working style is like a "Fire & Forget Missile". Submit the requisites to them and sit back & relax. If they say "it will be done", then "consider it already done". Getting a Support Fulcrum like Registration Arena is a Truly Amazing Experience. We highly recommend them!
Smita Shetty
Founder , Guru Shah Associates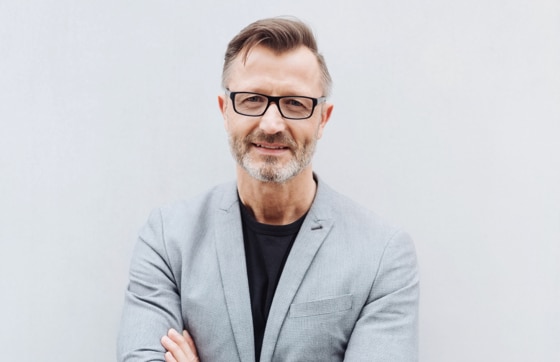 "...100 percent professional"
They supported us at every stage of setting up our company in India. They went above and beyond what would be considered necessary with helping us with warehousing and drug licensing applications. 100% professional service and I will definitely be using them for the further expansion of our business in India and beyond. I can't recommend them highly enough.
Jonathan Bryne
Managing Director , Lipsia Pharma Pvt. Ltd.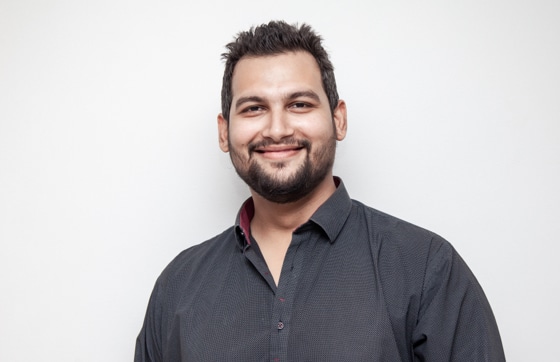 "...Truly the professionals"
One word that comes to my mind when I speak about these guys that is Professionalism. They are truly the professionals when it comes to any kind of business registrations. Extremely professional, ethical and knowledgeable service provider. I'm extremely satisfied and content with their working style. They take care of every single thing relevant to client. Close your eyes and go with Registration Arena.
Rakesh Yadav
Founder , NUVIQO AGRI BIOTECH PVT LTD
Trusted By Leading Corporates