Online Sole Proprietorship Registration
A sole Proprietorship is the simplest form of business organization that is carried on by an individual person (known as a sole proprietor). A person who wants to start a business with minimal investment and low compliance costs can opt for this type of business form.
20000+ Happy Clients | 100+ Professionals | 300+ Partners
10000+ Businesses Incorporated
Guaranteed Filing
Within 24-Hours
5/5 Google Rating
100% Guaranteed Satisfaction Policy
Enquiry
Reach us out for assistance
Free Consultation
Get professional support in minutes for free
Documentation
Our team completes your task after detailed discussion
Work Done
You job is completed with hassle free business support.
Online Sole Proprietorship Registration
A sole proprietorship or sole proprietorship firm is a form of business that is owned, managed and controlled by an individual person. He is solely responsible for day-to-day management of the business and arrangement of capital. As a sole owner he is fully entitled to the profits and losses of the business. All the assets and resources of the business are completely owned by the sole proprietor, and he is completely responsible for the firm's liabilities and debts. The liability of sole proprietor is unlimited i.e., in case of any default in payment of dues or loans, his personal property can also be used to repay business debts. A sole proprietorship does not create a separate legal entity from the owner, i.e. the business and the owner are one and the same.
Generally, sole proprietorship does not have any specific government registration in India, however one can opt for various registrations such as Shops and Establishment registration, GST registrations, MSME (Udyam) registrations etc. Any person willing to start a grocery store, retail store, boutiques, shops, small factory, household shops etc. can go for a sole proprietorship firm.
Various Registrations for Opting Sole Proprietorship 
Shops and Establishment Act Registration
A sole proprietor can get his business registered under Shops and Establishment Act (also known as Shop Act License) of the respective state in which he is carrying out business. Every shop, office, godown, restaurant, cafe, factory, any other establishment etc. has to obtain this registration from the respective State Labour Department. The procedure for obtaining the Shop and Establishment Registration Certificate differs from state to state.
MSME registration also known as Udyam Registration recognizes business enterprises as micro, small and medium enterprises under MSME Act. A sole proprietor may get his business registered under MSME Act, which would help him to recognise his business and avail various benefits and subsidies under government programs and schemes. For detailed information, you can visit – https://registrationarena.com/msme-registration/
GST Registration shall recognize a sole proprietor as a Supplier and enable him to collect tax from customers and issue a GST invoice in return. GST Registration is mandatory for specific suppliers, whereas it is optional and voluntary for others. Without GST registration, a sole proprietor can neither collect tax from his customers nor claim any input tax credit of tax paid by him. For detailed information, you can visit – https://registrationarena.com/gst-registration/
Advantages of  Online Sole Proprietorship Registration
Easy to Form

A sole proprietorship firm is easy to form as it is an unregistered entity. There is no specific registration mandated by the government to start a new sole proprietorship firm. However, in order to open a bank account of the firm, it is suggested to go for above-mentioned registrations.

Control on Decision making

In sole proprietorship firm, all the business decisions are taken by one person, which makes functioning of business simple and easy. He may bring desired changes in business operations, strategy, structure etc. without any consent from third party/partners as he is the sole owner of business.

No minimum capital required

There is no minimum requirement of capital to start a sole proprietorship firm as per any statue. A sole proprietorship firm can be formed even with minimum infusion of capital (For Example Rs. 1000/-, Rs. 5000/-, Rs. 10,000/- and so on)

Lesser Compliances

Unlike companies and LLPs, a sole proprietorship firm is not regulated by any specific government bodies, so it is not required to comply with the requirements of regulators like MCA, SEBI, RBI etc. However, a sole proprietorship firm has to file prescribed returns under GST law, Income Tax law etc. (as may be applicable)

No Sharing of Profits

In a sole proprietorship firm, the profits from the business would go towards the proprietor. He can retain all the profits from the business and would not have to share his profits with any third party or partner.
Minimum Requirements for Online Sole Proprietorship Registration
Individual Person as a Sole Proprietor

Name of the Business Enterprises

Identity Proof of the Proprietor

Address Proof of the Proprietor
What is included in our Online Sole Proprietorship Registration package?
Consultation on the process of change of name

Verification of documents

Registration under Shops & Establishments Act

MSME (Udyam) Registration

CA Business Certification (wherever required)
Procedure for Online Sole Proprietorship Registration
Collection of required Information and Documents

In the first step, we shall collect the required information and documents as per the checklist. We shall verify and confirm the documents and information provided and then proceed towards next step.

Preparation of Application for Various Registrations

Once we receive all the required documents, we shall then prepare the documentation for different kinds of registrations for the Sole Proprietorship firm.

Submission of Application

Once the application is ready, we shall submit the same with respective authorities and make the payment of applicable government fees. A temporary acknowledgement will be provided after successful submission.

Get Registration Documents

After successful submission of application, you shall receive the registration certificate from the respective authorities within a given period of time.

Opening of Bank Account

Applicant can now submit the registration certificate and other required documents to the bank in order to open the current account and start the business operations.
Documents Required for Online Sole Proprietorship Registration
Aadhaar card of Proprietor

Contact details such as Mobile Number and Email Id of the Proprietor

Address Proof for Firm such as Telephone Bill / Post-paid Mobile Bill / Electricity Bill / Property tax receipt / Municipal Khata Copy / Legal ownership document etc.

Any other Information as may be required
Affordable pricing
Registration Arena offers various packages at different prices with flexible payment options made to best suit your budget.
Professional team
With a combined experience of 10+ years, our CA, CS and Legal experts ensure your work is done conveniently with utmost accuracy and timeliness.
Best in class customer service
We are always keen on speaking to our customers and resolving their queries. Have any doubt? Contact us without any hesitance through email, phone WhatsApp, or contact form
250000+ startups love us !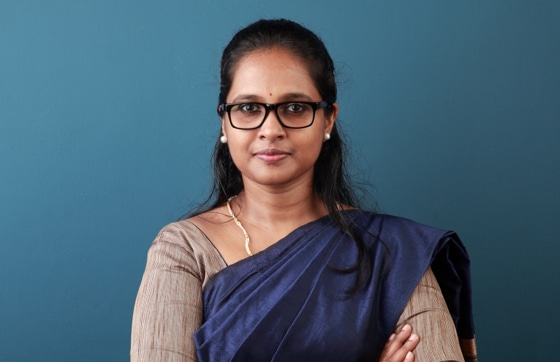 "...Masters in Company Registration and Compliance"
Masters in company registration and compliance. Highly professional & polite team. Top marks for communication, systems and processes they follow. Their working style is like a "Fire & Forget Missile". Submit the requisites to them and sit back & relax. If they say "it will be done", then "consider it already done". Getting a Support Fulcrum like Registration Arena is a Truly Amazing Experience. We highly recommend them!
Smita Shetty
Founder , Guru Shah Associates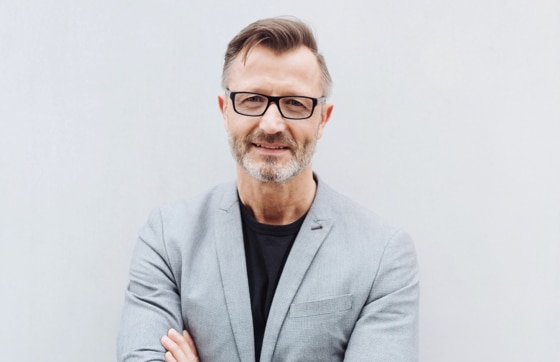 "...100 percent professional"
They supported us at every stage of setting up our company in India. They went above and beyond what would be considered necessary with helping us with warehousing and drug licensing applications. 100% professional service and I will definitely be using them for the further expansion of our business in India and beyond. I can't recommend them highly enough.
Jonathan Bryne
Managing Director , Lipsia Pharma Pvt. Ltd.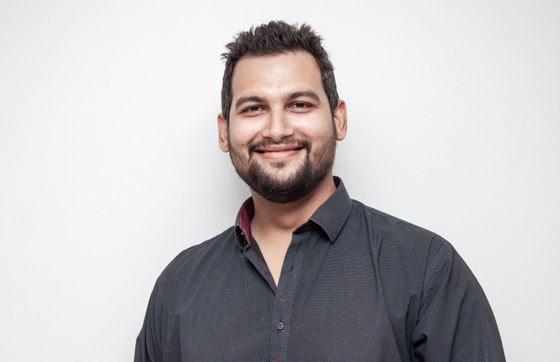 "...Truly the professionals"
One word that comes to my mind when I speak about these guys that is Professionalism. They are truly the professionals when it comes to any kind of business registrations. Extremely professional, ethical and knowledgeable service provider. I'm extremely satisfied and content with their working style. They take care of every single thing relevant to client. Close your eyes and go with Registration Arena.
Rakesh Yadav
Founder , NUVIQO AGRI BIOTECH PVT LTD
Trusted By Leading Corporates