Trademark Hearing in India
Trademark Hearing in India is conducted when the trademark application is objected to and a response to such examination report is submitted to the Trademark Examiner and he is still unsatisfied with the Trademark owner's justification.
20000+ Happy Clients | 100+ Professionals | 300+ Partners
10000+ Businesses Incorporated
Guaranteed Filing
Within 24-Hours
5/5 Google Rating
100% Guaranteed Satisfaction Policy
Enquiry
Reach us out for assistance
Free Consultation
Get professional support in minutes for free
Documentation
Our team completes your task after detailed discussion
Work Done
You job is completed with hassle free business support.
Trademark Hearing in India
Once the Trademark application is filed with the Registrar of Trademarks, it passes through various stages. In the initial stage, the Trademark Examiner examines the trademark application and if he finds that the application is incorrect or similar to an existing trademark or lacks distinctiveness and is not valid as per various grounds listed in the Trade Marks Act, then he may raise objection against registration of such trademark. If the Examiner raises any objection, the applicant has to submit a trademark objection reply and prove how his mark qualifies for a valid registration. If the Trademark examiner is satisfied with the reply of the applicant, he may accept the trademark, publish it in Trademark Journal and proceed towards registration. However, if he is not satisfied with the reply to the Examination Report, he shall call the applicant for Trademark Hearing by issuing a show-cause notice.
Trademark hearing or TLA hearing or Show Cause Hearing is conducted when the trademark application is objected and response to such examination report is submitted to the Trademark Examiner and he is still unsatisfied with the submissions. The applicant can attend the trademark hearing either in person or through Trademark Agent/Attorney. However,  If there is no objection raised, it is passed and then further published in Journal.
Significance of Trademark Hearing in India
To prevent Trademark from being rejected or abandoned
If the applicant has responded to the examination report by filing a trademark objection reply and trademark examiner is not satisfied by the reply, then the applicant has to mandatorily attend the hearing for providing further justification, otherwise the trademark application may be rejected or abandoned by the Examiner.
It gives an opportunity for submission of additional evidence or documents
When a trademark hearing is held, the applicant gets another opportunity to justify as to why his mark should be registered and why the objection remarks should be waived off by the Examiner. Applicant may also provide or submit any additional evidence or documents (if required) at the time of hearing.
Registrar has power to accept the trademark application with conditions, amendments, modifications or limitations
In case the trademark examiner has objected a trademark, examining officer at the hearing shall still have the power to accept the trademark along with certain conditions / limitations / amendments / modifications.
Where is Trademark Hearing in India held?
Trademark hearing takes place at the jurisdictional Trademark Registry Office. There are a total of 5 Trademark Registry in India that have territorial jurisdiction across different zones.
Trademarks Registry Mumbai –

For applicants residing in the State of Maharashtra, Madhya Pradesh, Chhattisgarh, and Goa

Trademarks Registry Ahmedabad –

For applicants residing in the State of Gujarat and Rajasthan and Union Territories of Daman, Diu, Dadra, and Nagar Haveli

Trademarks Registry Kolkata –

For applicants residing in the State of Arunachal Pradesh, Assam, Bihar, Orissa, West Bengal, Manipur, Mizoram, Meghalaya, Sikkim, Tripura, Jharkhand, and Union Territories of Nagaland, Andaman & Nicobar Islands.

Trademarks Registry, New Delhi –

For applicants residing in the state of Jammu & Kashmir, Punjab, Haryana, Uttar Pradesh, Himachal Pradesh, Uttarakhand, Delhi, and Union Territories of Chandigarh.

Trademarks Registry, Chennai –

For applicants residing in the state of Andhra Pradesh, Telangana, Kerala, Tamil Nadu, Karnataka, and Union Territories of Pondicherry and Lakshadweep Island.
Can the Trademark Hearing in India be adjourned?
Yes, the applicant can make a request for adjournment i.e. postponement or rescheduling of the hearing with reasonable cause in Form TM-M with the prescribed fee, at least 3 days before the date of hearing. After which the Registrar if thinks fit to do so with certain terms and conditions may adjourn the hearing and intimate the parties accordingly.
However, an applicant cannot apply for adjournment more than 2 times and each adjournment shall not last for more than 30 days.
What Is Included In Our Trademark Hearing in India package?
Examination of Objection or Opposition remarks

Consultation and Advisory on the hearing matter

Filing of Preliminary Documents before Hearing

Attendance of Hearing by our Representative

Updating the status and proceedings of Hearing
Process for filing Trademark Hearing Package
Notice for Show Cause Hearing

On finalization of the hearing date, the Trademark Office shall send a show-cause notice mentioning the date, time, and place of the hearing and will ask the applicant to appear in person or through an authorized representative.

Authorization Letter or Power of Attorney to our Representative

An authorization letter or power of attorney has to be given by the owner/applicant of trademark to our representative, authorizing the Agent or Trademark Attorney to appear on his behalf before Trademark Registrar or Examiner.

Preparation for the Trademark Hearing

Our team will go through the application and prepare the relevant submissions which are required to be given to the Hearing Officer for grant of registration of trademark.

Hearing before the Trademark Examiner

Our representative shall attend the hearing on the scheduled date before the Trademark Examiner and submit valid justification in order to get the trademark registered.

Final Decision by Registrar of Trademark

After the hearing and submission of required evidence and documents, it is at the discretion of the Trademark Examiner whether to allow, refuse or abandon the trademark application. The decision can be pronounced during the hearing or the Registrar can hold his decision for few days.
Documents Required in Trademark Hearing in India process
Trademark name and application number

Examination Report issued by Trademark Examiner

Address Proof of Applicant (Anyone) – Aadhaar Card/Passport/Driving License

Certificate of Incorporation or Registration – In case of Company/OPC/Partnership Firm/LLP/Others

Power of Attorney/Authorization letter

Additional submissions – Any kind of goodwill earned through the usage of trademark or relevant documentary evidences supporting the case has to be submitted.
Affordable pricing
Registration Arena offers various packages at different prices with flexible payment options made to best suit your budget.
Professional team
With a combined experience of 10+ years, our CA, CS and Legal experts ensure your work is done conveniently with utmost accuracy and timeliness.
Best in class customer service
We are always keen on speaking to our customers and resolving their queries. Have any doubt? Contact us without any hesitance through email, phone WhatsApp, or contact form
250000+ startups love us !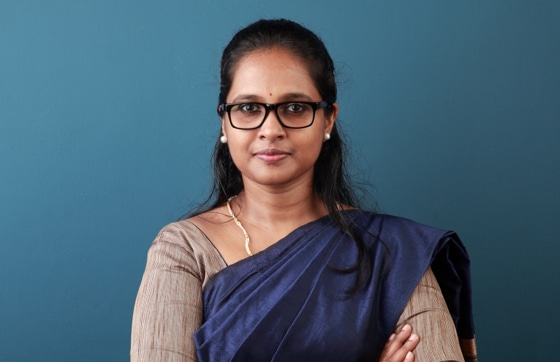 "...Masters in Company Registration and Compliance"
Masters in company registration and compliance. Highly professional & polite team. Top marks for communication, systems and processes they follow. Their working style is like a "Fire & Forget Missile". Submit the requisites to them and sit back & relax. If they say "it will be done", then "consider it already done". Getting a Support Fulcrum like Registration Arena is a Truly Amazing Experience. We highly recommend them!
Smita Shetty
Founder , Guru Shah Associates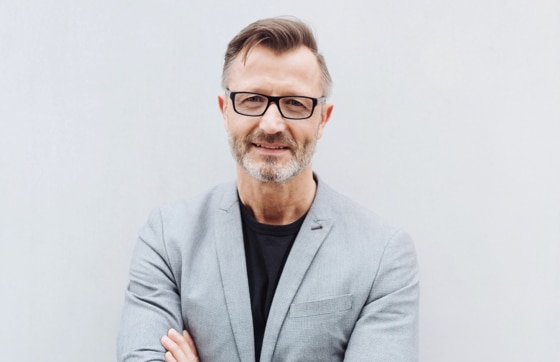 "...100 percent professional"
They supported us at every stage of setting up our company in India. They went above and beyond what would be considered necessary with helping us with warehousing and drug licensing applications. 100% professional service and I will definitely be using them for the further expansion of our business in India and beyond. I can't recommend them highly enough.
Jonathan Bryne
Managing Director , Lipsia Pharma Pvt. Ltd.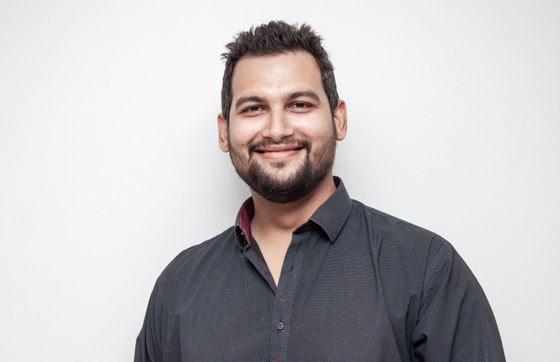 "...Truly the professionals"
One word that comes to my mind when I speak about these guys that is Professionalism. They are truly the professionals when it comes to any kind of business registrations. Extremely professional, ethical and knowledgeable service provider. I'm extremely satisfied and content with their working style. They take care of every single thing relevant to client. Close your eyes and go with Registration Arena.
Rakesh Yadav
Founder , NUVIQO AGRI BIOTECH PVT LTD
Trusted By Leading Corporates