Closure of Company in India
Strike Off of a Company is a process of closure of a Company by removing its name from the Register of companies, which is maintained by the Registrar of Companies (ROC). Once the Company is struck off, it loses its existence and shall not be eligible to carry out further business operations.
20000+ Happy Clients | 100+ Professionals | 300+ Partners
10000+ Businesses Incorporated
Guaranteed Filing
Within 24-Hours
5/5 Google Rating
100% Guaranteed Satisfaction Policy
Enquiry
Reach us out for assistance
Free Consultation
Get professional support in minutes for free
Documentation
Our team completes your task after detailed discussion
Work Done
You job is completed with hassle free business support.
Closure of Company
A registered Company may face difficulties to carry out its business operation due to adverse business conditions or lack of finance. Due to such business conditions, the shareholders/directors may lose interest and intention to carry out further business activities.
The government has given an option for voluntary closure of the Company, using which a company may apply to strike off or remove its name from the register, which is maintained by the ROC.
Which Companies can apply for Voluntary Closure of Company?
Following classes of company can apply for removal of its name company by way of voluntary closure: 
A company which has failed to commence its business within 1 (one) year of its incorporation or
A company which is not carrying on any business or operation for the last 2 (two) financial years and has not obtained the status of a dormant company.
Advantages Of Closure of Company in India
Easy exit opportunity for Entrepreneur's

The process of closing a company by way of strike off is easy and convenient for entrepreneurs. The process of application for closure can be done online and further the Registrar will close the company if there is no objection from Regulators within 10-12 months of time.

Avoid requirement of yearly Compliances

A company has to file certain annual returns and documents every year to the Registrar of Companies (ROC) and other regulatory authorities. In a case, the company is not doing any business or does not foresee any business in the coming years, then it can proceed towards closure of the Company in order to avoid the cost of yearly compliances.

Avoid burden of Penalties

When a Company does not comply with the requirement of filing a financial statement, annual return, or any other statutory forms, a heavy monetary penalty and additional government fees may be imposed on the Company and its directors. Therefore, to avoid such consequences, closure of the Company is always a better option.
Minimum Requirements For Voluntary Closure of Company in India
Company has not conducted any business for a period of 1 year since incorporation or has not carried on any business or operations for the last 2 consecutive years

Consent of Shareholders and Creditors (if any)

Company should not have any Assets or Liabilities

Bank account of Company (if any) shall be closed

Digital Signature of the authorised Director

DIN of Directors must be Approved

Company has filed Form INC 20A (Declaration of Commencement)

Company has filed Annual returns and financial statement up to the year it has conducted business.
What Is Included In Our Closure of Company in India package?
Consultation on process of Closure of Company

Preparation of Affidavit, Indemnity Bond and other documents for the purpose of Closure of Company

Preparation of Statement of Accounts, Statement of litigation and other documents duly certified by a Professional (CA/CS/CMA)

Filling of Form STK-2 with MCA along with Professional Certification

Payment of applicable government fees to the ROC

Follow up with ROC/MCA after filing of the form
Company Closure Process in India
Collection of required Information and Documents

In the first step, we shall collect the required information and documents required as per the checklist. We shall verify and confirm the documents and information provided.

Preparing the documents for Closure of Company

In the next step, we shall prepare various documents, forms, resolutions and statement required for application for voluntary closure of company.

Submission of Form STK-2 payment of government fees to ROC

After preparation of all the required documents, an application for removal of name of the company shall be submitted to the Registrar of Companies (ROC) in Form STK-2 which shall be signed by the authorized director and certified by a professional (CA/CS/CMA) by paying the requisite fees for approval purposes and an Acknowledgement Number (SRN) shall be generated.

Strike off of Name by ROC within few months

After filing an application for strike off by the company, the ROC shall publish a public notice inviting objections to the proposed strike off from the general public and regulatory authorities.

If there are no objections received within a specified time from the general public or government authorities, the ROC can proceed to strike off or remove the name of the company from the Register of Companies (ROC).
Documents Required for Closure of Company in India
Incorporation documents of company such as Certificate of Incorporation, PAN, TAN, MOA and AOA.

Digital Signature Certificate (DSC) of Directors

Details of Change in Director and Shareholder from the date of Incorporation (if any)

Copies of Financial Statement, Auditor report, Income Tax Return (ITR) of the company previously filed.

Pending Litigation against company (if any)

Details of pending dues towards the Creditors, lender of the Company.

KYC documents of directors and shareholders of company such as PAN and Aadhaar Card.

Any other documents as may be required
Affordable pricing
Registration Arena offers various packages at different prices with flexible payment options made to best suit your budget.
Professional team
With a combined experience of 10+ years, our CA, CS and Legal experts ensure your work is done conveniently with utmost accuracy and timeliness.
Best in class customer service
We are always keen on speaking to our customers and resolving their queries. Have any doubt? Contact us without any hesitance through email, phone WhatsApp, or contact form
250000+ startups love us !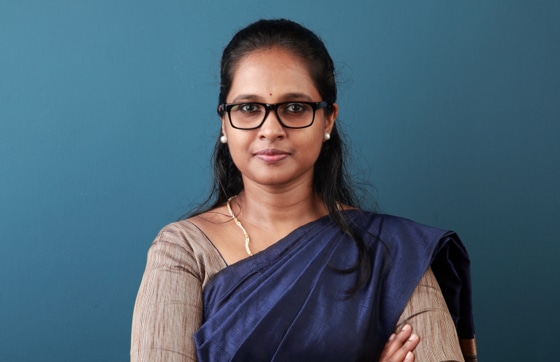 "...Masters in Company Registration and Compliance"
Masters in company registration and compliance. Highly professional & polite team. Top marks for communication, systems and processes they follow. Their working style is like a "Fire & Forget Missile". Submit the requisites to them and sit back & relax. If they say "it will be done", then "consider it already done". Getting a Support Fulcrum like Registration Arena is a Truly Amazing Experience. We highly recommend them!
Smita Shetty
Founder , Guru Shah Associates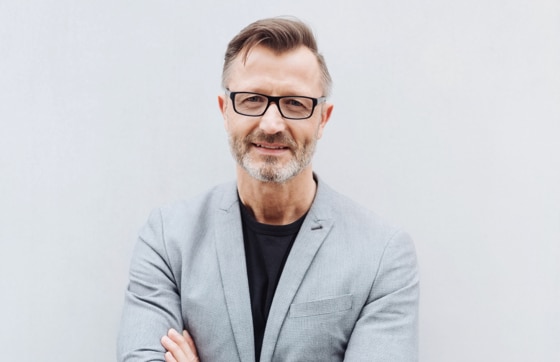 "...100 percent professional"
They supported us at every stage of setting up our company in India. They went above and beyond what would be considered necessary with helping us with warehousing and drug licensing applications. 100% professional service and I will definitely be using them for the further expansion of our business in India and beyond. I can't recommend them highly enough.
Jonathan Bryne
Managing Director , Lipsia Pharma Pvt. Ltd.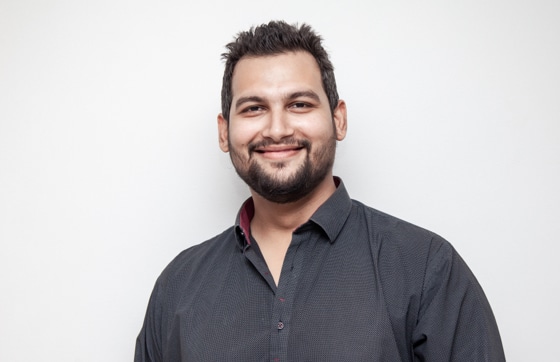 "...Truly the professionals"
One word that comes to my mind when I speak about these guys that is Professionalism. They are truly the professionals when it comes to any kind of business registrations. Extremely professional, ethical and knowledgeable service provider. I'm extremely satisfied and content with their working style. They take care of every single thing relevant to client. Close your eyes and go with Registration Arena.
Rakesh Yadav
Founder , NUVIQO AGRI BIOTECH PVT LTD
Trusted By Leading Corporates