Conversion of LLP into Private Limited Company
A Private Limited Company is one of the popular business organizations amongst startups and emerging businesses. Limited Liability Partnership (LLP) can be easily converted into a Pvt Ltd Company and can avail various benefits like infusion of additional investors, separation between ownership and management, etc.
20000+ Happy Clients | 100+ Professionals | 300+ Partners
10000+ Businesses Incorporated
Guaranteed Filing
Within 24-Hours
5/5 Google Rating
100% Guaranteed Satisfaction Policy
Enquiry
Reach us out for assistance
Free Consultation
Get professional support in minutes for free
Documentation
Our team completes your task after detailed discussion
Work Done
You job is completed with hassle free business support.
Conversion of LLP into Company
Medium and large-scale or capital-intensive businesses, along with start-ups, find the conversion from LLP to a Private Limited Company suitable. This conversion enables them to raise outside funding easily, limit the liabilities of shareholders, and gives benefit of lower tax rates. In addition, it enables them to offer employee stock options to attract top talent.
A Limited Liability Partnership (LLP) registered in India with 2 or more partners can be converted into a Private Limited Company as per the provisions contained in Section 366 of the Companies Act 2013.
Moreover, a Private Limited Company is a type of business structure, which provides separation between ownership and management and provides flexibility in the transfer of ownership and management.
Further, a Private Limited Company may allow the induction of up to 200 shareholders, with shares that cannot be traded publicly. As a result, many LLPs are currently converting into Private Limited Companies to achieve greater growth and expansion.
Advantages of Converting an LLP into Private Limited Company
Enhanced Flexibility

A Private Limited Company offers flexibility in the change of ownership and management in regards to the process for addition or retirement of directors, allotment of new shares, transfer of existing shares, issue of ESOP/Sweat Equity shares, etc. to the employees.

Allocation of ownership and management to investors

Businesses that will require funding from venture capitalists (VCs), angel investors, etc need to register as private limited companies. This is because private limited companies can make them shareholders and offer them a seat on the board of directors, whereas LLPs would require investors to be partners.

Preferred by banks, VCs & investors

As the private limited company's books are mandatorily audited from independent auditor every year, therefore most of the Banks, VCs, and investors trust and prefer them over other forms of business.

Separation between Ownership and Management

In a Pvt Ltd company, a clear separation exists between ownership and management, ensuring that a team of professionals with diverse skills necessary for effective company operations leads the management.

Lower Taxation Rates

A Private Limited Company with a lower turnover has to pay income tax at the rate of 25% on its profits, whereas LLP has to pay flat 30% tax on its income.
Minimum Requirements for Conversion of LLP into Company
Atleast 2 Partners of LLP to be shareholder/member of the Company

Minimum 2 Partners/Designated Partners of LLP to be Director of the Company (At least 1 of the director shall be an Indian Resident)

DIN/DPIN of Designated Partners

DSC of the Partners of LLP

Copy of Newspaper advertisement

Consent from majority of partners for conversion

Consent from secured creditors (if any)

No objection certificate from the concerned Registrar of Companies and LLP

Latest copy of Income Tax Return (ITR)
What does our Conversion of LLP into Company Package Includes?
Company name search and approval

Digital Signature Certificate (DSC) for 2 Director/Shareholder

Preparation of Documentation, papers, declaration, affidavit for conversion into Company.

Certificate from a CA/CS/CWA certifying the compliance with all the provisions of Act

Filing of Form SPICE + and URC 1 with the ROC

Memorandum of Association (MOA) and Articles of Association (AOA)

Certificate of Conversion by Registrar of Companies (ROC)

PAN and TAN for the Company
Procedure for conversion of LLP into Company
Collection of required documents

In the very first step, the applicant has to send us the required documents of the existing LLP as per the checklist. We will then verify the documents provided, check the eligibility of the entity for conversion and proceed towards next step.

Application for Name Approval

The applicant needs to provide the proposed name of the Company, main objects, and any other relevant information of the existing LLP. Then, we will submit these details to MCA.

Application for Digital Signature Certificate (DSC)

Next, we shall apply the Digital Signature Certificate (DSC) of directors/shareholders for digitally signing the forms. If the directors/shareholders already have DSC, then this step can be skipped.

Submission of Form for Conversion

After the name is approved and DSC is generated, we need to issue newspaper advertisement and then prepare and submit Form SPICE + and URC 1 along with other required documents for final approval to MCA.

Get a Certificate of Conversion

Upon the successful submission of forms, a conversion certificate will be obtained. This certificate will serve as evidence that the LLP has been effectively transformed into a company.

Change of Details in other registrations

After the conversion, we have to make changes in other registrations which was previously obtained by LLP such as PAN, TAN, GST, EPF, Professional Tax Registrations etc.
Documents Required for Conversion of LLP into Company
Certificate of Incorporation of LLP

LLP Agreement along with Supplementary Agreement

Consent of partners for Conversion of LLP

Consent of all shareholders for Conversion of Company to LLP

Advertisement in Form URC-2 in an English newspaper and in any vernacular language newspaper (seeking objections, if any within 21 days from publication) circulating in the district in which LLP situated after reservation of name

Digital Signature Certificate (DSC) of Designated Partners

Copies of Financial Statement, Auditor report, Income tax return (ITR) of the LLP previously filed

Pending Litigation against company (if any)

Written Consent / NOC from Secured Creditors (if any)

No objection certificate from the concerned Registrar of Firms or Registrar of Companies

Pending Litigation against LLP (if any)

Statement of Assets and Liabilities of LLP

Information about any outstanding dues to the Income Tax Department, GST Department, banks, financial institutions, as well as central, state, or local government authorities.

Information about pending dues towards the Creditors, lender of the LLP

KYC Documents such as PAN, Identity and Address proof of director and shareholder.

Utility bill such as Electricity bill, Water Bill, Gas Bill along with NOC from the owner of premises for office address of company.

Any other documents as may be prescribed
Effects of conversion of LLP into Private Limited Company
All the moveable and immovable property including actionable claims held by the LLP shall vest in the company.
The company shall assume all rights, liabilities, debts, obligations, and contracts entered into by the LLP prior to such conversion.
Upon conversion, all contracts with diverse stakeholders, including vendors, customers, service providers, consultants, and employees, shall remain in effect.
All legal proceedings shall continue in the name of the new company.
Affordable pricing
Registration Arena offers various packages at different prices with flexible payment options made to best suit your budget.
Professional team
With a combined experience of 10+ years, our CA, CS and Legal experts ensure your work is done conveniently with utmost accuracy and timeliness.
Best in class customer service
We are always keen on speaking to our customers and resolving their queries. Have any doubt? Contact us without any hesitance through email, phone WhatsApp, or contact form
250000+ startups love us !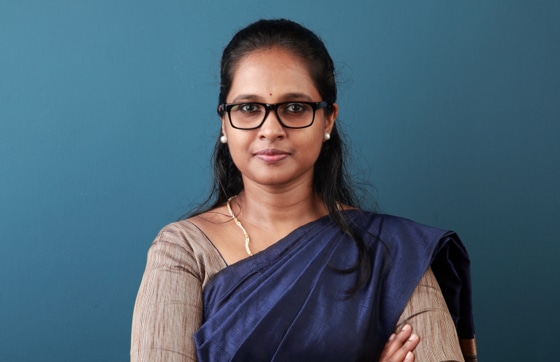 "...Masters in Company Registration and Compliance"
Masters in company registration and compliance. Highly professional & polite team. Top marks for communication, systems and processes they follow. Their working style is like a "Fire & Forget Missile". Submit the requisites to them and sit back & relax. If they say "it will be done", then "consider it already done". Getting a Support Fulcrum like Registration Arena is a Truly Amazing Experience. We highly recommend them!
Smita Shetty
Founder , Guru Shah Associates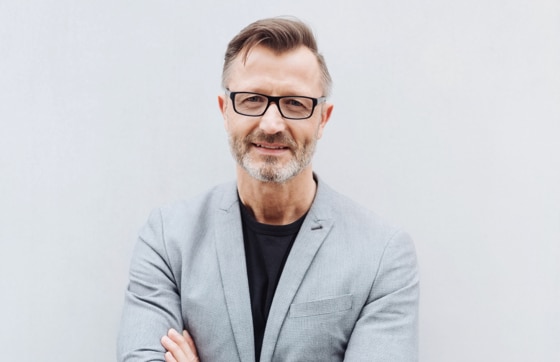 "...100 percent professional"
They supported us at every stage of setting up our company in India. They went above and beyond what would be considered necessary with helping us with warehousing and drug licensing applications. 100% professional service and I will definitely be using them for the further expansion of our business in India and beyond. I can't recommend them highly enough.
Jonathan Bryne
Managing Director , Lipsia Pharma Pvt. Ltd.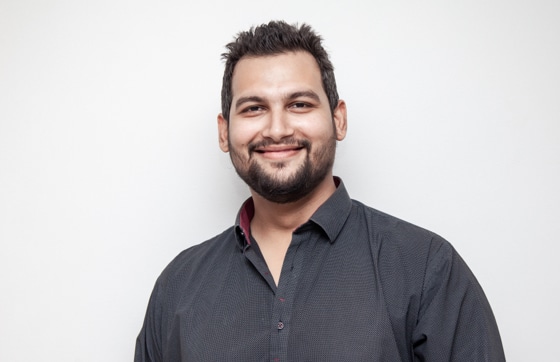 "...Truly the professionals"
One word that comes to my mind when I speak about these guys that is Professionalism. They are truly the professionals when it comes to any kind of business registrations. Extremely professional, ethical and knowledgeable service provider. I'm extremely satisfied and content with their working style. They take care of every single thing relevant to client. Close your eyes and go with Registration Arena.
Rakesh Yadav
Founder , NUVIQO AGRI BIOTECH PVT LTD
Trusted By Leading Corporates