TAN (also known as Tax Deduction and Collection Account Number) is mandatory required by all persons and business entities who are required to deduct TDS (Tax deducted at source) on certain transactions. It is compulsory to quote TAN in TDS / TCS return, payment challan, and TDS/TCS certificates.
20000+ Happy Clients | 100+ Professionals | 300+ Partners
10000+ Businesses Incorporated
Guaranteed Filing
Within 24-Hours
5/5 Google Rating
100% Guaranteed Satisfaction Policy
Enquiry
Reach us out for assistance
Free Consultation
Get professional support in minutes for free
Documentation
Our team completes your task after detailed discussion
Work Done
You job is completed with hassle free business support.
Online TAN Application
TAN refers to the Tax Deduction and Collection Account Number, a 10-digit alphanumeric number required to be obtained by all those responsible for deducting tax at source (TDS) or required to collect tax at source (TCS). It is compulsory to quote TAN in TDS/TCS return (including any e-TDS/TCS return), TDS/TCS payment challan, and TDS/TCS certificates. TAN is allotted by the Income Tax Department (ITD). To help improve the process of TAN application, the government of India has eased up the process where the applicants can apply online.
The provisions of deduction of tax at source are applicable to several payments such as salary, interest, commission, brokerage, professional fees, royalty, contract payments, etc. Therefore, in respect of payments to which the TDS provisions apply, the payer has to deduct tax at source on the payments made by him and he has to deposit the tax deducted by him to the credit of the Government.
Types of Online TAN Application
Application for TAN (Form 49B)
This application should be used when the applicant wants a new TAN for his business or its branch/division and has not previously applied for a TAN.
Application for Changes or Correction in TAN Data for TAN allotted.
This application should be used when TAN has been allotted already to the applicant but a new TAN Copy is required or when data associated with the TAN (e.g. name of applicant/date of birth/address) is required to be updated in the records of Income Tax Department.
Who can file Online TAN Application?
Hindu Undivided Family (HUF)

Limited Liability Partnership

Artificial Juridical Person

Government or Local Authority

Association of Persons or Body of Individuals

Branch or Division of any of the above business
Why is TAN required?
To Deduct Tax at Source (TDS)

TDS or Tax Deducted at Source is a system where a person responsible for making specified payments such as salary, commission, professional fees, interest, rent, etc. is liable to deduct a certain percentage of tax before making payment in full to the receiver of the payment.
In addition, the deductor has to deposit the TDS deducted to the government and the details of same have to be filed quarterly in the TDS return.
Therefore, a TDS deductor has to obtain TAN mandatorily and quote his TAN on the TDS Certificate and Returns.

To Collect Tax at Source (TCS)

Tax collection at source or TCS is an amount collected as tax by a seller of specified goods from the buyer at the time of sale
TCS deduction is applicable on sales of goods like Alcoholic liquor for human consumption, timber, Tendu leaves, scrap, minerals, etc.
Therefore, a Collector of TCS also needs to have TAN mandatorily to collect TCS, issue TCS certificate and file returns to the Government.

Penal provision

The provisions of Section 203A of the Income-tax Act, 1961 make it mandatory to quote TAN in all TDS/TCS/Annual Information Returns, payment challans, and certificates to be issued.
If TAN is not quoted, TDS/TCS returns will not be accepted by TIN-Facilitation Centres (TIN-FCs) and challans for TDS/TCS payments will not be accepted by banks.
Also, failure to apply for TAN or not quoting the same in the specified documents attracts a penalty of Rs. 10,000.
What is included in our Online TAN Application Package?
Consultation on TAN Application process

Preparation and Submission of Application for TAN with Authority

Acknowledgement and Payment Receipt

Timely tracking and updating the status of TAN Application

E-TAN and Copy of TAN for Applicant
Process of Online TAN application
Collection of required documents

In the very first step, the applicant has to send us the required documents as per the checklist, if the documents are fine, then we would be processing with the next step.

Filing of Online TAN Application

Once we receive all the documents, we shall verify and apply for the TAN application of the applicant through Online mode via NSDL website and make the payment of the relevant fee.

Submission of TAN Application Form to NSDL Office

Once you have successfully applied the application, you need to forward a copy of the signed TAN Application along with supporting documents to the NSDL TAN Processing Office.

Receive the E-TAN on your email id

After the approval of the TAN Application, the Income Tax Department will send you a soft copy of the TAN (E-TAN) to your email ID within 5 working days. An E-TAN issued by the Income Tax Department is a valid document.

Get the TAN allotment letter at your address

Within the next 10 days, you shall receive a copy of TAN allotment letter at your address given at the time of making the application.
Documents Required in Online TAN Application process
For Individuals and HUF

Proof of Identity (Any one of the below)

Aadhaar Card (as issued by UIDAI)
Voter ID Card
Driving License
Passport
GST Registration Certificate

Other than Individuals and HUF

Registration certificate as issued by Registrar of Companies.

A copy of the partnership deed or copy of the Registration certificate as issued by the Registrar of Firms.

Limited Liability Partnership

Copy of Registration Certificate as issued by the Registrar of LLPs.

A copy of the certificate of registration number as issued by the charity commissioner or trust deed.

Association of Person, Body of Individuals, Local Authority, or Artificial Juridical Person

Copy of Agreement or copy of certificate of registration number issued by charity commissioner or registrar of cooperative society or any other competent authority or any other document originating from any Central or State Government Department establishing identity and address of such person.
Affordable pricing
Registration Arena offers various packages at different prices with flexible payment options made to best suit your budget.
Professional team
With a combined experience of 10+ years, our CA, CS and Legal experts ensure your work is done conveniently with utmost accuracy and timeliness.
Best in class customer service
We are always keen on speaking to our customers and resolving their queries. Have any doubt? Contact us without any hesitance through email, phone WhatsApp, or contact form
250000+ startups love us !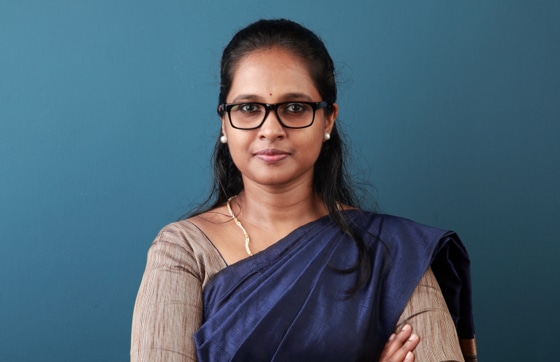 "...Masters in Company Registration and Compliance"
Masters in company registration and compliance. Highly professional & polite team. Top marks for communication, systems and processes they follow. Their working style is like a "Fire & Forget Missile". Submit the requisites to them and sit back & relax. If they say "it will be done", then "consider it already done". Getting a Support Fulcrum like Registration Arena is a Truly Amazing Experience. We highly recommend them!
Smita Shetty
Founder , Guru Shah Associates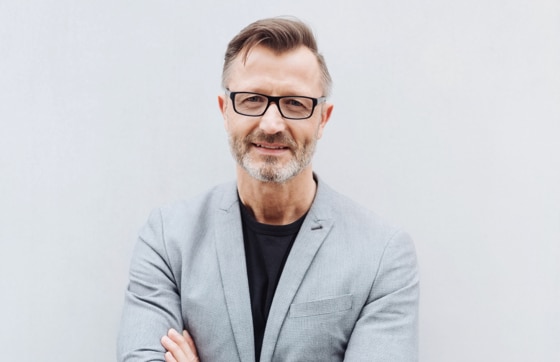 "...100 percent professional"
They supported us at every stage of setting up our company in India. They went above and beyond what would be considered necessary with helping us with warehousing and drug licensing applications. 100% professional service and I will definitely be using them for the further expansion of our business in India and beyond. I can't recommend them highly enough.
Jonathan Bryne
Managing Director , Lipsia Pharma Pvt. Ltd.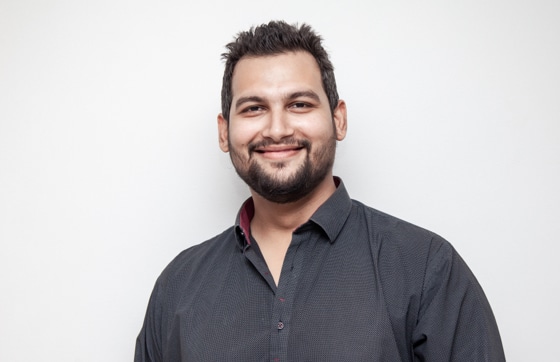 "...Truly the professionals"
One word that comes to my mind when I speak about these guys that is Professionalism. They are truly the professionals when it comes to any kind of business registrations. Extremely professional, ethical and knowledgeable service provider. I'm extremely satisfied and content with their working style. They take care of every single thing relevant to client. Close your eyes and go with Registration Arena.
Rakesh Yadav
Founder , NUVIQO AGRI BIOTECH PVT LTD
Trusted By Leading Corporates