Farmer Producer Company Registration
Farmer Producer Company is an organization specifically designed for farmers, agriculturists, milk producers, and person engaged in farming activities with an aim to carry on business on a large scale to fetch better income for their products.
20000+ Happy Clients | 100+ Professionals | 300+ Partners
10000+ Businesses Incorporated
Guaranteed Filing
Within 24-Hours
5/5 Google Rating
100% Guaranteed Satisfaction Policy
Enquiry
Reach us out for assistance
Free Consultation
Get professional support in minutes for free
Documentation
Our team completes your task after detailed discussion
Work Done
You job is completed with hassle free business support.
Farmer Producer Company Registration
Farmer Producer Company (FPC) or Farmer Producer Organisation (FPO) is an organization that has been designed taking into consideration the requirements of farmers, agriculturists, fishermen, weavers, milk producers, and person engaged in farming activities, collectively known as 'Producers'.
The main intention of the Farmer Producer Company is to ensure better income for the producers through an organization of their own as the small producers do not have the volume of inputs to get the benefit of agricultural produce on large scale. Additionally, in agricultural marketing, there is a long chain of intermediaries, through which the producers receive only a small part of the value that the ultimate consumer pays. On the other hand, in the Farmer Producer Company, the producers have better bargaining power, bulk buyers of the produce, and bulk suppliers of inputs. Therefore, a Producer Company deals primarily with agriculture and post-harvest processing activities on a larger scale.
Farmer Producer Company is a company registered under the Companies Act, 2013, which has the objective of production, harvesting, procurement, grading, pooling, handling, marketing, selling, export of primary produce of the Members or import of goods or services for their benefit. Here, produce are those things that have been produced or grown by farming and allied activities. A person being a "producer" or any "producer institution" can be admitted as a member of the Producer Company.
Features of Farmer Producer Company Registration
Membership of Producer Company
In a producer company can be started with a minimum of ten (10) members or two (2) or more Producer institutions or a combination of producers and Producer Institution thereof, however, there is no maximum limit on the number of members i.e., the producer company can induct unlimited members.
The members necessarily need to be primary producers. Here, "Producer" means any person who is engaged in any activity or connected with agriculture and allied activities.
Board of Directors on being satisfied that the said member/producer is no longer a primary producer or a farmer, may direct him/her to transfer their share.
A person who has any business interest which is in conflict with business of the Producer Company, shall not become a Member of the Producer Company, also a Member, who acquires any business interest which is in conflict with the business of the Producer Company, shall cease to be a Member of that Company and be removed as a Member as per articles.
Management
Producer Company has to appoint a minimum of 5 Directors and a maximum of 15 Directors to manage its day-to-day affairs.
Director shall be appointed for a tenure of a minimum period of. 1 year and maximum of 5 year, he shall also be eligible to be re-appointed.
Producer company also has to appoint a full-time Chief Executive Officer (CEO), who shall be independent apart from members.
Voting Rights of members
A Producer Company is a hybrid of a Company and a Co-operative Society. It has combined elements of both forms of organization
Like a Co-operative society, the Producer company also works on the principle of mutual assistance amongst members.
The Share capital of a Producer Company shall consist of equity shares only and cannot be publicly traded.
The voting rights of individual members are based on a single vote for every Member.
In a case where members in Producer Company are only Producer institutions, the voting rights of such Producer institutions shall be based on their participation in the business of the Producer Company. However, during the first year of registration of a Producer Company, the voting rights shall be determined based on the shareholding by such Producer institutions.
In a case where members in Producer Company consist of individuals and Producer institutions both, the voting rights shall be computed based on a single vote for every Member.
However, the Articles of the company may give the flexibility to alter the voting rights of members.
Permitted Activities of a Farmer Producer Company
production, harvesting, procurement, grading, pooling, handling, marketing, selling, export of primary produce of the Members or import of goods or services for their benefit by itself or through other institution
processing including preserving, drying, distilling, brewing, venting, canning, and packaging of the produce of its members
manufacture, sale, or supply of machinery, equipment or consumables mainly to its members
providing education on the mutual assistance principles to its members and others
rendering technical services, consultancy services, training, research and development, and all other activities for the promotion of the interests of its members
generation, transmission and distribution of power, revitalization of land and water resources, their use, conservation, and communications relatable to primary produce
insurance of producers or their primary produce
promoting techniques of mutuality and mutual assistance
welfare measures or facilities for the benefit of members as may be decided by the Board
any other activity, ancillary or incidental to above activities or other activities which may promote the principles of mutuality and mutual assistance amongst the members in any other manner
financing of procurement, processing, marketing, or other activities specified in the above clauses which include extending of credit facilities or any other financial services to its members.
Distribution of Income to Members
Members shall initially receive value of their produce or products pooled and supplied as determined by Board.
Thereafter, the withheld price may be disbursed later in cash or in kind or by allotment of equity shares, in proportion to the produce supplied to the Producer Company during the financial year as determined by Board.
Every Member shall, on the share capital contributed, receive only a limited return.
The company can Issue patronage bonus to the members who have participated actively in the company other than normal dividends usually paid. Patronage bonus can be either in form of cash or by way of allotment of equity shares.
Advantages Of Farmer Producer Company Registration
Separate legal entity

Producer Company is registered as per the procedure of law, and therefore, it is known as a separate artificial person in the eyes of law. Further, Producer Company is deemed to be a Private Limited Company through which liability of each member or shareholder is limited upto the unpaid amount of shares. It means that if a company faces loss under any circumstances, then its shareholders are not liable to sell their own assets for payment. Thus, the personal, individual assets of the shareholders are not at risk.

No minimum capital required

After the Companies Amendment Act 2017, the requirement of minimum capital for a Producer Company was abolished. So now a Producer Company can be formed even with minimum capital (Ex. Rs. 10,000)

Higher Credibility

Farmer Producer Company is registered under Companies Act 2013 with the Ministry of Corporate Affairs (MCA) and therefore is eligible to carry out the business operation in the entire country which gives the flexibility to expand business in a free and professional manner. Further, it is also required to conduct the annual general meeting, have its accounts audited, appoint a full-time CEO which gives Producer Company higher credibility and transparency among members and the general public

Assistance to members

The farmers generally need support for marketing what they produce for which the Producer Company helps them right from procurement of raw material to delivery of the final product at the ultimate consumers. Farmer Producer Company provides various assistance to its members such as providing them with financial assistance by way of credit facility and loans and advances, provide insurance for their crops, facilitate technical education, fetch better prices for their produce, etc.

Preferred by Government, Banks, FI's, NGO's etc.

Farmer Producer Company being a registered entity, is more preferable by Banks, Financial Institutions, Governmental and Non-governmental organizations, who provide technical and financial support to the Farmer Producer Company. There are various schemes and programs by NABARD, Small Farmers Agri-business Consortium (SFAC), and other Central and State Government bodies wherein funds are allocated for supporting Farmer Producer Organizations (FPO's)

Various Tax Exemptions

The Government in the Union Budget 2018-19 (Section 80PA of Income Tax Act 1961), has provided a tax benefit to the Farmer Producer Company. It has given a 100% tax deduction to Farmer Producer Company having a total turnover up to Rs. 100 crores which means Producer companies making a turnover of up to Rs. 100 Crores, will not need to pay any corporate tax. The benefit shall be available for a period of five (5) years from FY 2018-19. The deduction will be given w.r.t profits derived from the marketing of agricultural produce grown by the members; purchase of agricultural implements, seeds, livestock, or other articles intended for agriculture for the purpose of supplying them to the members; processing of the agricultural produce of the members.
Minimum Requirements For Farmer Producer Company Registration
Minimum 10 Members or 2 Producer Institutions or Combination thereof

At least 1 Director shall be a permanent resident of India

Minimum capital of Rs.10/-

DIN & DSC's for all Directors/Shareholders
What Is Included In Our Farmer Producer Company Registration package?
Company name search and approval

Digital Signature Certificate (DSC) for 10 Director/Shareholder

Director Identification Number (DIN) for 5 Directors

Certificate of Incorporation/Registration

Memorandum of Association (MOA) and Articles of Association (AOA)

Supporting Document for opening Bank Account

Employees State Insurance Corporation Registration (ESIC) and Employees Provident Fund Registration (EPFO)

Professional Tax Registration (For Companies registered in the state of Maharashtra and Karnataka only)
Farmer Producer Company Registration Process
Application for Name Approval

You have to provide 2 different names and main objects for the proposed company which shall be submitted to MCA for approval, out of which one name will be approved. Names provided should ideally be unique and suggestive of company business, it should end with the word "Producer Company Limited"

Application for Digital Signature Certificate (DSC)

Once the name is applied, we shall apply a Digital Signature Certificate (DSC) of all the shareholders and directors for digitally signing the forms. If the directors/shareholders already have DSC, then this step can be skipped.

Final Submission of SPICE+ forms along with MOA and AOA

After the name is approved and DSC is generated, we need to prepare and submit incorporation application in SPICE+ forms along with Memorandum of Association (MOA), Articles of Association (AOA), and AGILE form for final approval.

Get Incorporation Certificate, PAN, TAN, etc.

It typically takes 3-5 days after final submission to get the incorporation certificate. Incorporation certification is a proof that the company has been registered. PAN, TAN, ESIC, EPFO, Professional Tax registration certificate will also be received simultaneously.

Opening of Bank Account

You can submit the Incorporation certificate, MOA, AOA, PAN, TAN, and other required documents to the bank to open your current account and start the company operations
Documents Required in Farmer Producer Company Registration
List of documents to be submitted by the Director and Shareholders

Following are the documents that are required to be submitted by all the proposed directors and shareholders of the company. All documents submitted should be valid and readable.

Scanned copy of PAN Card or Passport (Foreign Nationals & NRIs)
Scanned copy of Aadhaar Card/Voters ID/Passport/Driving License
Scanned copy of Latest Bank Statement/Telephone Bill/Post-paid Mobile Bill/Electricity Bill (The address proof shall be recent and not older than 2 months)
Scanned passport-sized photograph
Producer / Farmer Certificate by all members

Registered Office Proof

Private Limited Company should have a registered office place in India. The office address can be residential or commercial premises. The address proof shall be recent and not older than 2 months. Following are the list of documents to be submitted as Registered Office Address proof –

Scanned copy of utility bill such as Electricity bill/Mobile Post-paid bill/Landline Post-paid bill/Gas bill/Water bill
Scanned copy of No-objection Certificate from the property owner or whose name appears on such utility bill
Affordable pricing
Registration Arena offers various packages at different prices with flexible payment options made to best suit your budget.
Professional team
With a combined experience of 10+ years, our CA, CS and Legal experts ensure your work is done conveniently with utmost accuracy and timeliness.
Best in class customer service
We are always keen on speaking to our customers and resolving their queries. Have any doubt? Contact us without any hesitance through email, phone WhatsApp, or contact form
250000+ startups love us !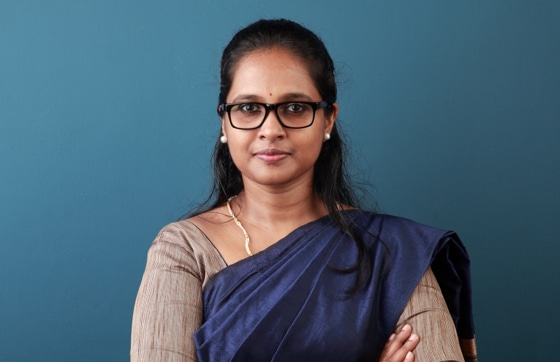 "...Masters in Company Registration and Compliance"
Masters in company registration and compliance. Highly professional & polite team. Top marks for communication, systems and processes they follow. Their working style is like a "Fire & Forget Missile". Submit the requisites to them and sit back & relax. If they say "it will be done", then "consider it already done". Getting a Support Fulcrum like Registration Arena is a Truly Amazing Experience. We highly recommend them!
Smita Shetty
Founder , Guru Shah Associates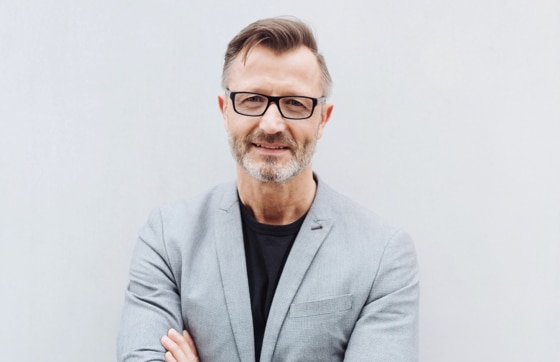 "...100 percent professional"
They supported us at every stage of setting up our company in India. They went above and beyond what would be considered necessary with helping us with warehousing and drug licensing applications. 100% professional service and I will definitely be using them for the further expansion of our business in India and beyond. I can't recommend them highly enough.
Jonathan Bryne
Managing Director , Lipsia Pharma Pvt. Ltd.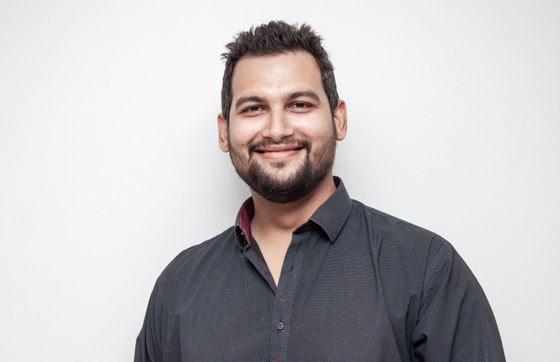 "...Truly the professionals"
One word that comes to my mind when I speak about these guys that is Professionalism. They are truly the professionals when it comes to any kind of business registrations. Extremely professional, ethical and knowledgeable service provider. I'm extremely satisfied and content with their working style. They take care of every single thing relevant to client. Close your eyes and go with Registration Arena.
Rakesh Yadav
Founder , NUVIQO AGRI BIOTECH PVT LTD
Trusted By Leading Corporates