Online Partnership Firm Registration
A partnership firm is a form of business organization in which 2 (two) or more persons come together to undertake some form of business activity and agree to share the profits and losses of the business through a written agreement. It is suitable for small businesses having fewer compliance requirements.
20000+ Happy Clients | 100+ Professionals | 300+ Partners
10000+ Businesses Incorporated
Guaranteed Filing
Within 24-Hours
5/5 Google Rating
100% Guaranteed Satisfaction Policy
Enquiry
Reach us out for assistance
Free Consultation
Get professional support in minutes for free
Documentation
Our team completes your task after detailed discussion
Work Done
You job is completed with hassle free business support.
What is Partnership Firm?
A partnership is an alliance of two or more persons who agree to combine their financial resources and managerial abilities to run a business and share profits/losses in an agreed ratio. The persons who have agreed to join in a partnership are individually called "Partners" and collectively a 'Firm'. A partnership firm can be formed with a minimum of 2 (two) partners, and it can have a maximum number of 50 partners.
Partnership firms in India can be divided into two categories, namely, registered partnerships and unregistered partnerships. Registered partnership firms are those firms having a registration certificate from the Registrar of Firms. All other partnerships that do not have a registration certificate would be classified as unregistered partnership firms.
After the introduction of a Limited Liability Partnership (LLP), a general partnership firm has turned out to be a less favorable option the businesses due to the unlimited liability of partners, non-transferability of partnership and absence of central authority, etc. However, easier formation, low costs of registration and compliance, and minimal compliance make it a sensible option for some businesses that have minimal debt requirements.
Features of Partnership Firm Registration
A Partnership Firm Registration is optional and not compulsory under the Indian Partnership Act. However, it is always advisable to register the partnership firm, as a registered firm enjoys certain special rights and benefits as compared to unregistered firms.
A partnership firm can be formed only on the basis of lawful business activity. Its business may include any trade, industry, or profession. It can engage in any activity such as production and/or distribution of goods and services with a view to earning profits.
A partnership is formed on the basis of an agreement between two or more persons to carry on business. The terms and conditions of partnership are laid down in a document known as Partnership Deed.
Sharing of profits and losses
In a partnership firm, partners are entitled to share in the profits and are also to bear the losses, if any at an agreed ratio.
The liability of partners is unlimited as in the case of a sole proprietorship. In case some obligation arises, then not only the partnership assets but also the private property of the partners can be used to pay off the debts of the partnership firm.
Restriction on transferability of interest
No partner can transfer his interest in the partnership to any other person. He may, however, do so with the consent of all other partners.
Dissolution of Partnership Firm can occur, if any partner dies, retires, or becomes insolvent. However, if the remaining partners agree to work together under the original firm's name, the firm will not be dissolved and will continue its business after settling the claim of the outgoing partner.
Every Partnership Firm has to pay taxes on its profit and in order to avoid double taxation, the partners are not required to pay tax on the share profit they receive from Partnership Firm.
Advantages of Partnership Firm Registration
Easier Formation

It is not mandatory for a partnership firm to be registered unlike Companies and LLPs, therefore it can be formed just with the help of a partnership deed and without many legal formalities and expenses.

Low Compliances

A partnership firm has lower compliances as compared to a company or LLP. There is no mandatory requirement for conducting the statutory audit or annual ROC filing and the partners of a firm do not need a Digital Signature Certificate (DSC), Director Identification Number (DIN), etc.

Flexibility in operations

A partnership firm is operated on the basis of a Partnership Deed executed by the partners mutually. The partners have the flexibility of amending the partnership deed with the consent of the partners and can change the business objectives, add or remove the partners, and dissolve the firm in accordance with the Deed.

Lower Registration Cost

The cost of registering a partnership firm is low compared to the cost of incorporating a private limited company or an LLP.
Minimum Requirements Partnership Firm Registration
Name of the Partnership Firm

Minimum Contribution of 2 Rupees

Partnership Deed between the partners
What Is Included In Our package for Online Registration of Partnership Firm?
Drafting of Partnership Deed / Agreement

Filing Partnership Deed / Agreement with the Registrar of Firm

Certificate of Registration of Partnership Firm (This is optional and shall be charged extra)

Supporting Document for opening Bank Account

Partnership Firm Registration Kit
Procedure for Partnership Firm Registration
Collection of Required Information & Documents

In the first step, we shall collect the required information and documents as per the checklist. We shall verify and confirm the documents and information provided by you and then proceed towards the next step.

Selection of Name

A partnership firm does not require name approval from government authorities. Any name which is not identical to an existing business or which is not prohibited under any law can be selected by the firm. The name of the partnership firm should be ideally unique and suggestive of the firm's business.

Preparation and Drafting of Partnership Deed

Once the name is selected by the applicant, we shall prepare and draft the partnership deed/agreement. A partnership deed shall contain all the rights, duties, profits-sharing ratio, and other obligations of each partner. Stamp duty as per the applicable rate has to be paid on such agreement.

Application for Registration of Firm

After the partnership deed/agreement is signed by all the partners and notarized by the Notary Public, it shall be submitted to the Regional Registrar of Firms of the state along with the application form, government fees, and other required documents for registration of the Partnership Firm.

Get a Certificate of Registration

The Regional Registrar of Firms shall verify the application submitted and issue a registration certificate to the Partnership Firm. However, the process and time period shall vary as per different Registrar of Firms of different states.

Application for PAN and TAN

After the partnership deed/agreement is prepared, simultaneously we can make an application for PAN and TAN of the Partnership Firm. You shall receive an E-Copy of PAN and TAN within 5-7 working days, and thereafter a physical copy of the same.

Opening of Bank Account

Now, in the final stage, you can approach any bank and open a current account with it. You need to submit all the above documents for opening the bank account.
Documents Required for Partnership Firm Registration
Passport-sized photograph of Partners

Scanned copy of Identity proof and address proof such as PAN Card/Aadhaar Card/Voters ID/Passport/Driving License etc of partners

Address proof for the office address such as utility bill such as Electricity bill/Mobile Post-paid bill/Landline Post-paid bill/Gas bill/Water bill of partners

Scanned copy of No-objection Certificate from property owner or whose name appears on such utility bill or rent agreement/lease deed

Any other Information as may be required.
Affordable pricing
Registration Arena offers various packages at different prices with flexible payment options made to best suit your budget.
Professional team
With a combined experience of 10+ years, our CA, CS and Legal experts ensure your work is done conveniently with utmost accuracy and timeliness.
Best in class customer service
We are always keen on speaking to our customers and resolving their queries. Have any doubt? Contact us without any hesitance through email, phone WhatsApp, or contact form
250000+ startups love us !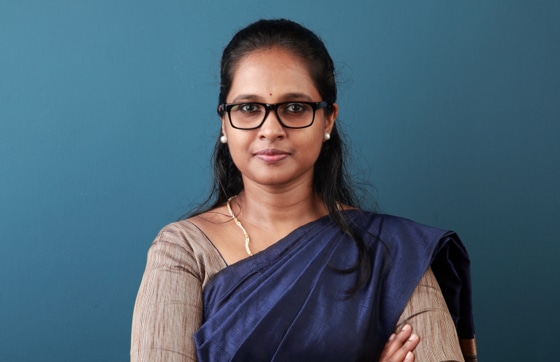 "...Masters in Company Registration and Compliance"
Masters in company registration and compliance. Highly professional & polite team. Top marks for communication, systems and processes they follow. Their working style is like a "Fire & Forget Missile". Submit the requisites to them and sit back & relax. If they say "it will be done", then "consider it already done". Getting a Support Fulcrum like Registration Arena is a Truly Amazing Experience. We highly recommend them!
Smita Shetty
Founder , Guru Shah Associates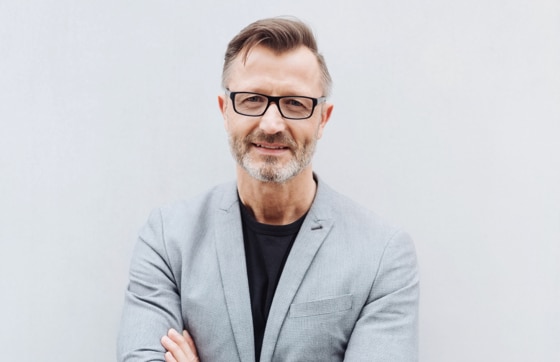 "...100 percent professional"
They supported us at every stage of setting up our company in India. They went above and beyond what would be considered necessary with helping us with warehousing and drug licensing applications. 100% professional service and I will definitely be using them for the further expansion of our business in India and beyond. I can't recommend them highly enough.
Jonathan Bryne
Managing Director , Lipsia Pharma Pvt. Ltd.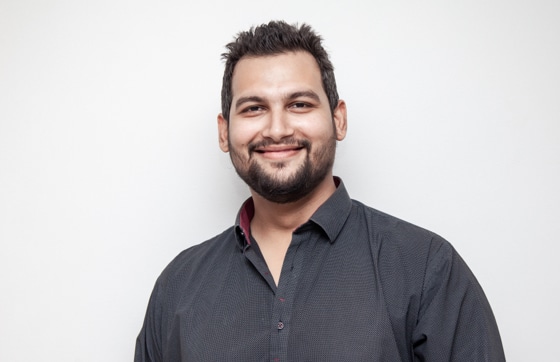 "...Truly the professionals"
One word that comes to my mind when I speak about these guys that is Professionalism. They are truly the professionals when it comes to any kind of business registrations. Extremely professional, ethical and knowledgeable service provider. I'm extremely satisfied and content with their working style. They take care of every single thing relevant to client. Close your eyes and go with Registration Arena.
Rakesh Yadav
Founder , NUVIQO AGRI BIOTECH PVT LTD
Trusted By Leading Corporates