Every person who intends on becoming a director of a company needs to obtain the Director Identification Number (DIN). In an earlier article we covered the documents required for DIN. In this article we describe the documents required for Director KYC. Every person who has been allotted a DIN needs to submit the e-form DIR-3-KYC to the Central Government to get his KYC done. If the DIN has been allotted as on the 31st of March of a financial year, the form has to be submitted by the director on or before 30th September of the immediate next financial year.

List of documents required for Director KYC
Compulsory Attachments
Permanent Address Proof:
Address proofs like passport, election/voter identity card, electricity/telephone bill, ration card, driving license or aadhar card. The document attached must be in the name of the applicant.
Conditional Attachments
Copy of Aadhar card:
If the applicant selects 'Yes' under the field "Do you have Aadhaar?".
Copy of Passport:
If the applicant selects 'Yes' under the field "Do you have a valid passport?".
Proof of Present Address:
If the applicant selects 'No' under the field "Whether residential address is same as permanent residential address"
Affidavit: (Only for Foreign Nationals)
If the applicant does not have a permanent address outside India, an affidavit must be attached stating the same.
Optional attachments, if any.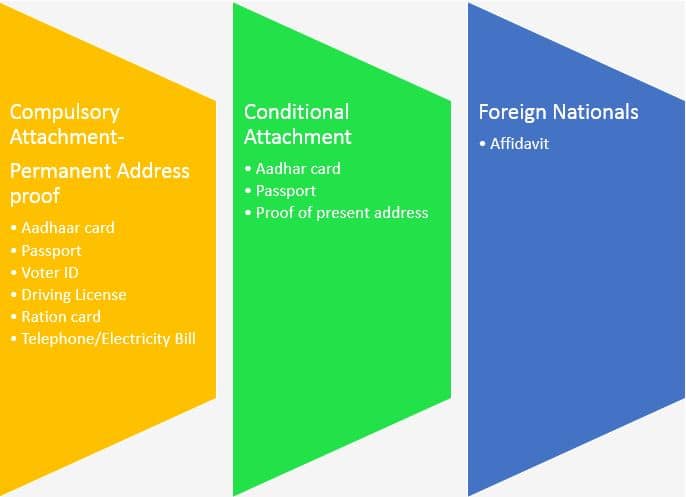 The e-Form is digitally signed by the applicant. The PAN mentioned in the form must the same as the PAN mentioned in the DSC
For foreign nationals who do not have PAN, the name must be the same in both the DSC and the e-form.
The e-Form is digitally signed by a practicing Chartered Accountant, Cost Accountant or Company Secretary. The details of the practicing professional must be mentioned along with his/her digital signature.
Conclusion
Director KYC is a necessity for all directors after obtaining the DIN. It is a simple process but requires the aid of a professional to attest the documents. Reach out to us at Registration Arena where we help people incorporate companies and obtain DIN. We facilitate the process and help you get on with your business hassle free.