A Limited Liability Partnership is a type of business structure which combines the features of a partnership and a company. Most notably, it is characterized by: Separate legal existence, perpetual succession and limited liability. It is a best of both in a way. LLPs are as flexible as company and enjoy legal existence separate from their owners. At the same time, they do not have to comply with as many formalities as a Private Limited Company. In a previous article, we covered the documents required for GST registration of LLPs. In this article, we define the documents required for LLP registration.
List of Documents required for LLP registration
The documents required for LLP registration fall under two headings. The first heading comprises documents of the partners. The second features the documents pertaining to the LLP.
A. Documents required for LLP registration – Partners' documents
For Indian residents:
PAN Card
Identity Proof – The Electoral/Voter ID card, Aadhar card, Passport and Driver's license all serve as valid proof of the partner's Identity. The details of the produced identity proof and the PAN card must be the same.
Address Proof – The bank statement, telephone bill,electricity bill is to be submitted as proof of permanent/present residence. It should not be older than 2 months. The details should be same as the PAN card.
Passport size Photograph
Email and Mobile number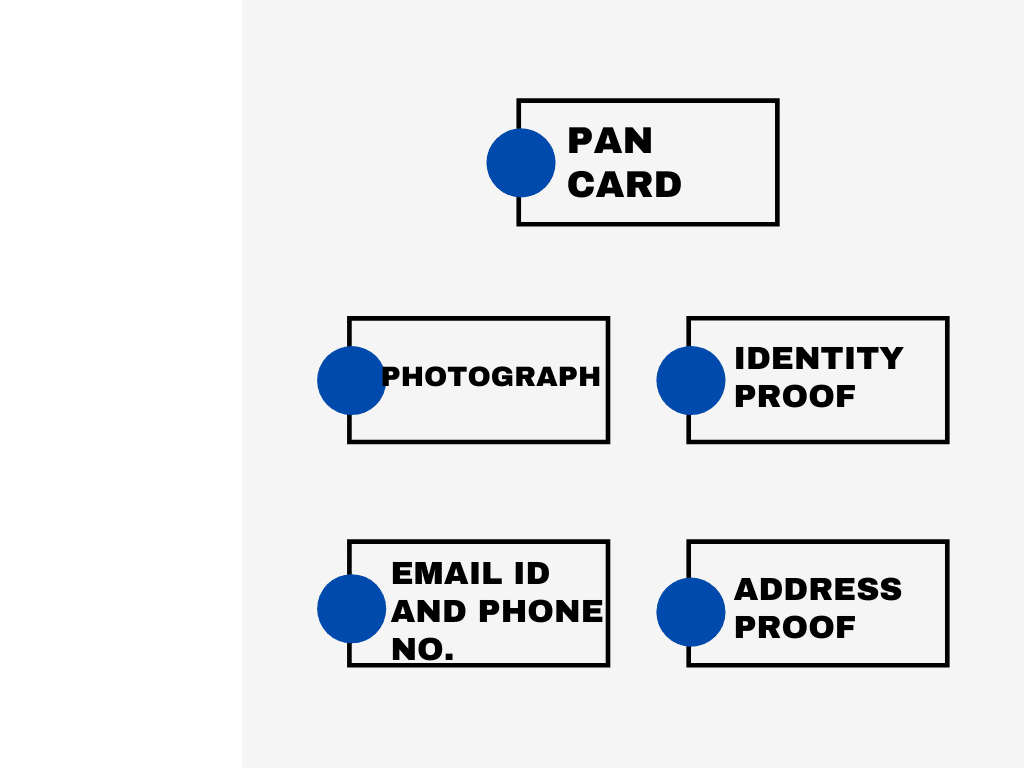 For Foreign Nationals & NRIs:
PAN card or PAN Undertaking
Passport – It has to be notarized or apostilled by the relevant authorities of the concerned country.
Address proof – The Foreign Nationals or NRIs have to submit a proof of address as well. It could be a driving license, bank statement, residence card or any government issued address proof. It should clearly state the address.
If the documents are in other than the English language, a notarized or apostilled translation copy will be also be attached.
B. Documents required for LLP registration – Address Proof of LLP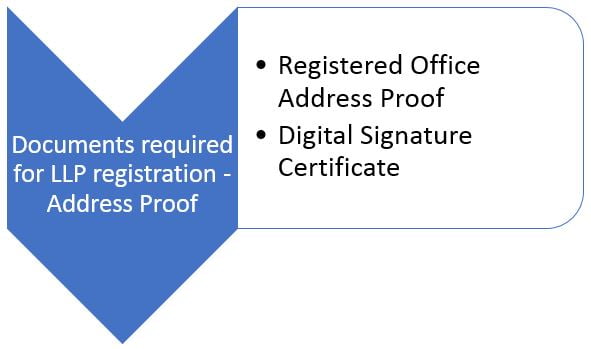 Registered Office Address Proof –
Documents which served as proof of residence for the partners can also serve as the same for the business. Gas/Electricity/Telephone bill of the Office Address can be submitted along with the NOC from owner of the premises. As above, the document produced should feature the complete address of the premise and the name of the owner. They shouldn't be older than 2 months.
Digital Signature Certificate (DSC)

– Out of all the partners, one partner has to opt for a digital signature certificate. Post obtaining the DSC, all the documents and applications would be signed by the authorized signatory digitally.
All the documents must be self-attested.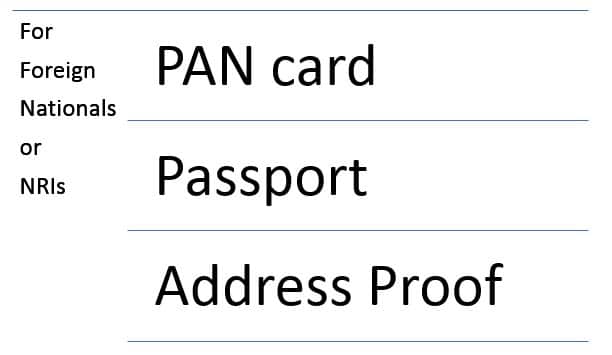 Conclusion
LLP is an effective business structure best suited for businesses operating at a large scale but with limited liability. If you want to incorporate your own LLP, reach out to us at Registration Arena, where we streamline the process and help you incorporate your business hassle-free.